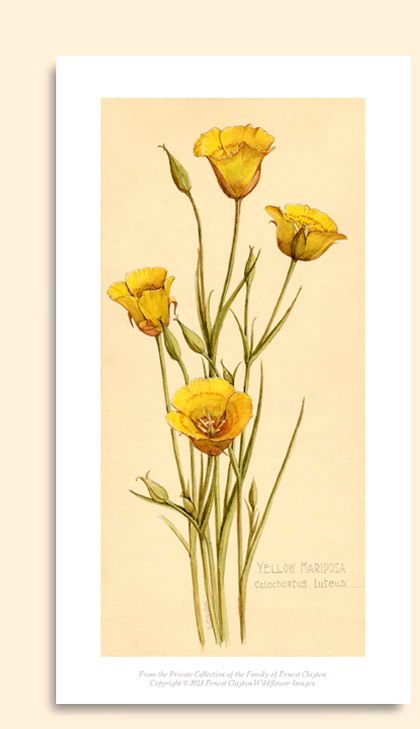 Yellow Mariposa Lily
(Calochortus luteus)

"Bright yellow flowers seem to float above the grasses in open meadows and fields. The flower bowl may be marked with faint reddish brown lines or a median spot of reddish brown, [or even] unmarked…. California's most widespread mariposa, it is found in the Sierra Nevada from Tehama County to Kern County and in the Coast Ranges from Mendocino County to Santa Barbara County. Its natural habitat is heavy soils on grassy slopes and in meadows, foothill woodlands, and open forests."

—Nora Harlow and Kristin Jakob, editors, Wild Lilies, Irises, and Grasses, 2003
High-Quality Giclée Print: $45, plus shipping and handling. Measures 6 x 11 inches (4.5" x 9.5" print, plus .75" white border).