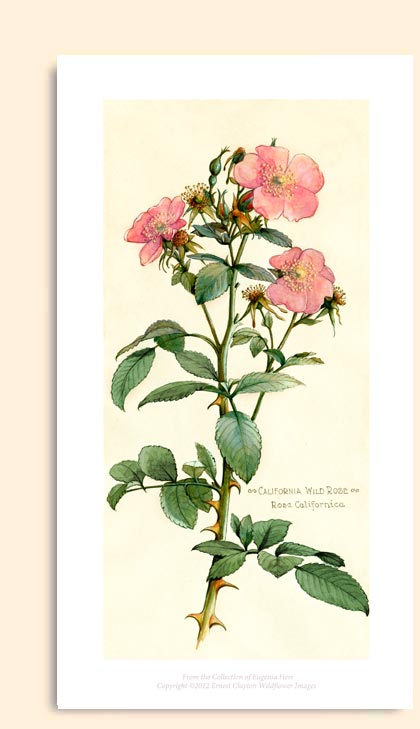 California Wild Rose
(Rosa californica)



The California wild rose provided native peoples with restorative teas from the fragrant blossoms, leaves, and bright red hips. Teas from the roots were used for rheumatism and colds. Rich in vitamin C and minerals, the dried berries were welcome winter trail snacks, as they still are for hikers. Fiber from the bark and roots was used for twine and baskets. Today's cooks make rose hip syrup: 2 cups of fruit, covered with water and boiled with sugar and lemon juice.

Sources: Charlotte Bringle Clarke, Edible and Useful Plants of California, 1977; Edith Van Allen Murphey, Indian Uses of Native Plants, 1959

High-Quality Giclée Print: $45, plus shipping and handling. Measures 6 x 11 inches (4.5" x 9.5" print, plus .75" white border).