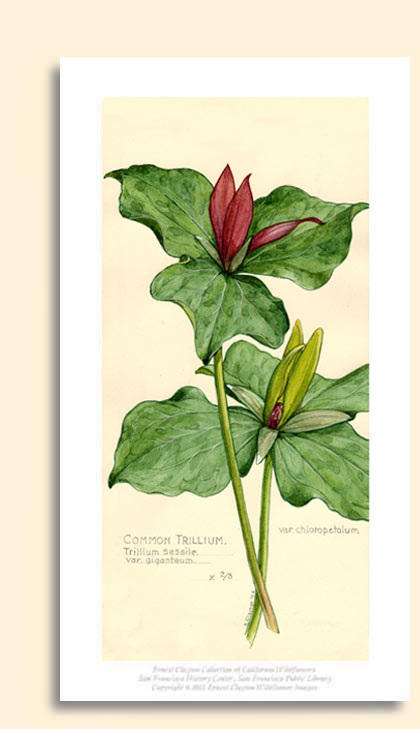 Common Trillium
(Trillium chloropetalum)

"The large leaves are often like pieces of decorated china that have been several times through the kiln…They have various superimposed blotchings…dark, sharp, cuneiform characters…The blossoms have a strong heavy fragrance…exceedingly variable in color… from pure white to lilac, deep wine, and even black-purple."
—Mary Elizabeth Parsons, The Wildflowers of California, 1897
High-Quality Giclée Print: $45, plus shipping and handling. Measures 6 x 11 inches (4.5" x 9.5" print, plus .75" white border).