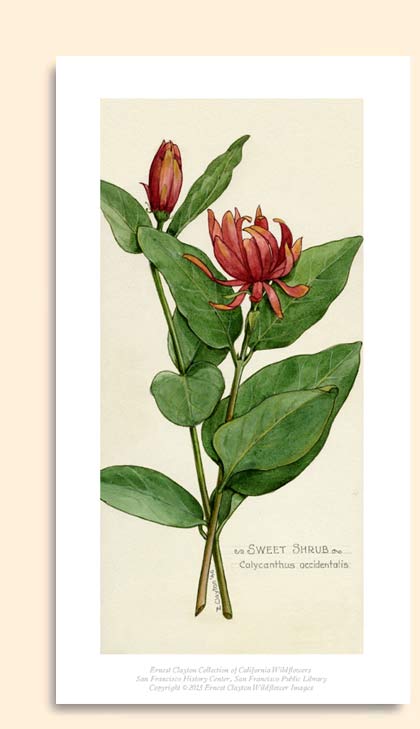 Sweet Shrub or Western Spice Bush
(Calycanthus occidentalis)

"Upon the banks of streams, or often upon a shaded hillside...it spreads it branches and lifts its canopy of ample leaves. There is a pleasant fragrance about the whole shrub....From April to November the charming flowers, like small wine-colored chrysanthemums, are produced; and these are followed by the prettily veined, urn-shape seed-vessels....It is from these cuplike seed-vessels that the genus takes its name, from two Greek words, meaning flower and cup."

—Mary Elizabeth Parsons, The Wildflowers of California, 1897
High-Quality Giclée Print: $45, plus shipping and handling. Measures 6 x 11 inches (4.5" x 9.5" print, plus .75" white border).