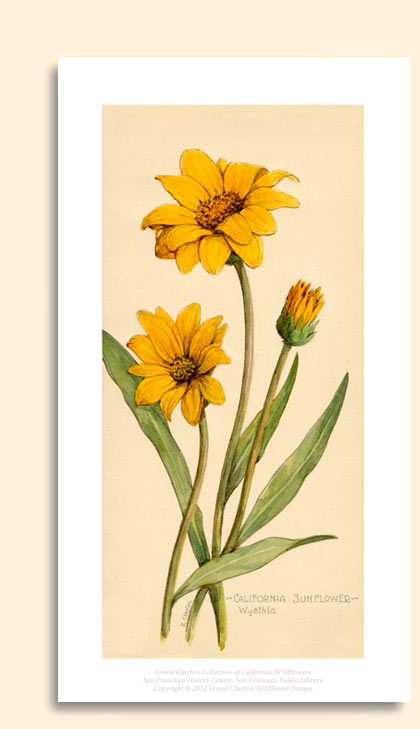 California Sunflower
(Wyethia sp.)



"In late spring our open plains and hillsides are often plentifully sown with the large golden flowers of these California compass-plants, called "sunflowers" by many people. There is a belief prevalent that their erect leaves always stand with their edges pointing north and south, whence the common name. This plant is used as a common domestic remedy for coughs and colds by California housewives."

—Mary Elizabeth Parsons, The Wildflowers of California, 1897

High-Quality Giclée Print: $45, plus shipping and handling. Measures 6 x 11 inches (4.5" x 9.5" print, plus .75" white border).