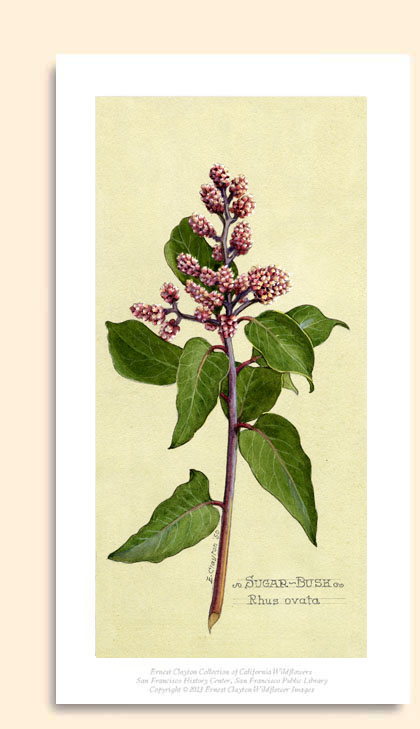 Sugar Bush
(Rhus ovata))



There are multiple medicinal uses but the most intriguing is for "hot pink lemonade" from soaking the berries and then heating the water for a refreshing and curative tea. "An evergreen shrub reaching eight or ten feet in height...leathery leaves...look clean-cut. Pleasing panicles of raspberry-red and cream flowers appear in spring followed by berries that are quickly discovered and devoured by birds. Sugar bush, being heat and drought tolerant, is well-suited for sunny or partly shaded gardens."


—Lilian McHoul, Celia Elke, The Wildflowers of Marin, 1979

High-Quality Giclée Print: $45, plus shipping and handling. Measures 6 x 11 inches (4.5" x 9.5" print, plus .75" white border).