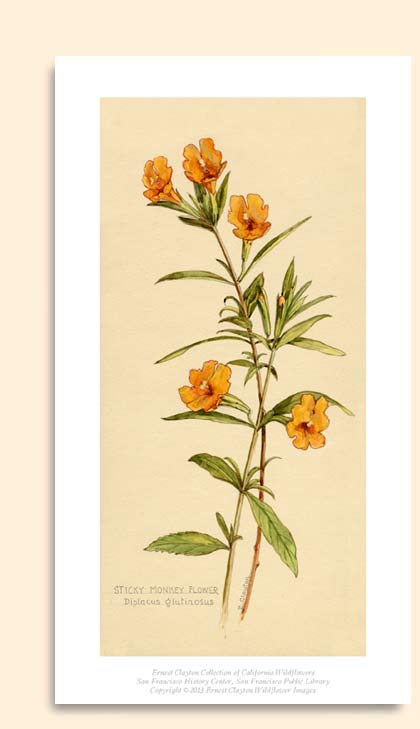 Sticky Monkey Flower
(Diplacus or sometimes Mimulus aurantiacus)

This was one of the shrubs we saw most often in our walks with Clayton on Mt. Tamalpais and the surrounding hills. He showed us how the little white "lips" on the monkey faces of the flower would close when touched, and explained the role played by insects in pollenizing the plant. Sticky Monkey Flower is happy in many difficult sites, with hybrids available in colors from the typical golden orange to yellow, cream, and red. One wonders why it is not used more often in our now water-short gardens.

High-Quality Giclée Print: $45, plus shipping and handling. Measures 6 x 11 inches (4.5" x 9.5" print, plus .75" white border).