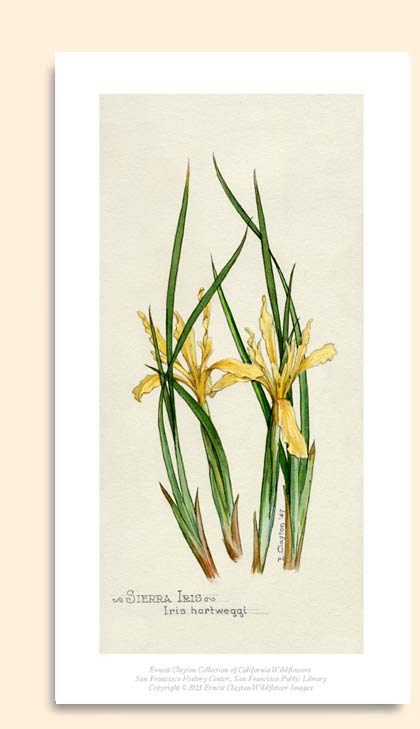 Sierra Iris
(Iris Hartweggii)



"Sierra iris is a 2- to 16-inch tall, deciduous iris that usually displays one or two light cream to bright yellow or sometimes lavender flowers per stalk in late spring. It is fairly common in sunny, open or partly shaded sites in mixed woodland at mid-to-high elevations above the foothills of the Sierra Nevada between Kern and Plumas Counties…The Tuolomne iris (hartwegii ssp. columbiana) with pale yellow flowers, is…considered rare, threatened, and endangered in California and elsewhere."

—Nora Harlow and Kristin Jakob,editors Wild Lilies, Irises, and Grasses, 22004

High-Quality Giclée Print: $45, plus shipping and handling. Measures 6 x 11 inches (4.5" x 9.5" print, plus .75" white border).