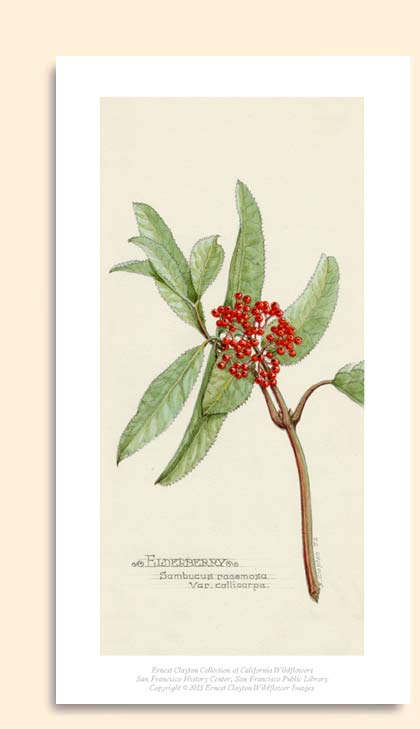 Red Elderberry
(Sambucus racemosa)

"One of the most beautiful colors in nature, and very striking in their leafy setting, is that of the ripe fruit of the red-berried elder. The berries are like brilliant coral beads upon a background of clear jade, and if viewed from below, and the whole outlined against a dazzling turquoise sky, the picture is indeed complete. The berries are reputed to be poisonous…"
—Leslie L. Haskin, Wild Flowers of the Pacific Coast, 1934
High-Quality Giclée Print: $45, plus shipping and handling. Measures 6 x 11 inches (4.5" x 9.5" print, plus .75" white border).