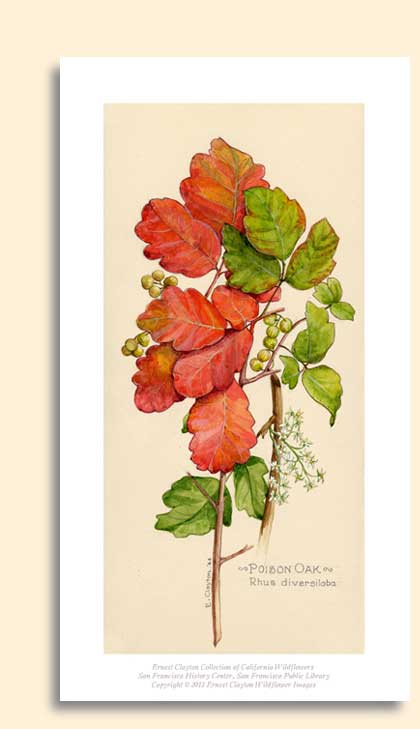 Poison Oak
(Toxicodendron diversilobum )

"The presence of the poison-oak in our woods and fields makes these outdoor haunts forbidden pleasures to persons who are susceptible to it..... It is a charming shrub in appearance, with beautiful glossy, shapely leaves; and in early summer, when it turns to many shades of scarlet and purple-bronze, it is especially alluring to the unsuspecting…. Horses eat the leaves without injury; and the honey which the bees distill from its small greenish-white flowers is said to be excellent."
—Mary Elizabeth Parsons, The Wildflowers of California, 1897
High-Quality Giclée Print: $45, plus shipping and handling. Measures 6 x 11 inches (4.5" x 9.5" print, plus .75" white border).