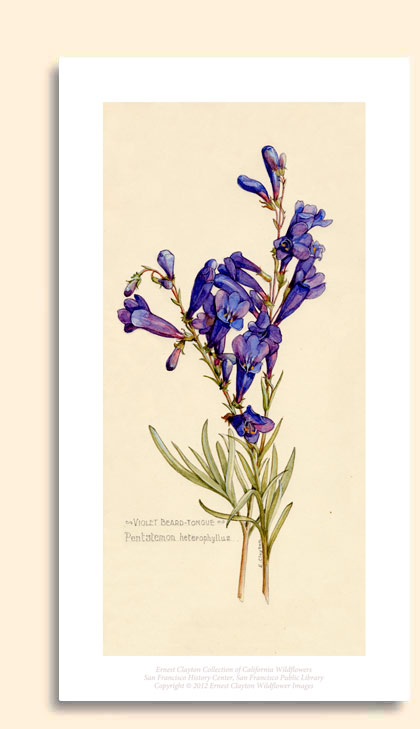 Violet Beard Tongue
(Penstemon heterophyllus)



An unfortunate name for a strikingly beautiful plant! More commonly known as Blue Bedder, this is one of the best. "Fifty eight species and many distinctive varieties of Penstemon, a superb genus, are native to California.... Several factors, in addition to their outstanding flower color, make penstemons desirable garden plants."

—Marjorie G. Schmidt, Growing California Native Plants,1980

High-Quality Giclée Print: $45, plus shipping and handling. Measures 6 x 11 inches (4.5" x 9.5" print, plus .75" white border).