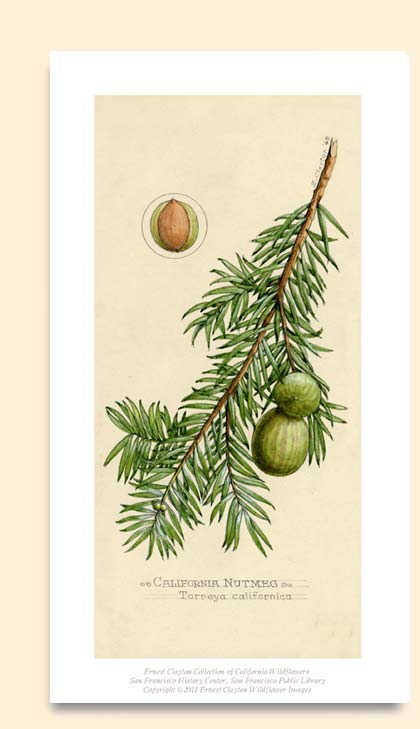 California Nutmeg
(Torreya californica)



"The California nutmeg, a small tree which has much the same appearance as a young redwood, from which it may, however be readily distinguished by its larger, sharp-pointed leaves, its olive-like fruit, and its white or straw-colored wood. ...When the whole nut is well roasted, it has a very agreeable aromatic taste somewhat like that of peanuts. These nuts are highly esteemed for food by the Indians, and they are sometimes gathered in considerable quantity."

—V.K. Chesnut Plants used by the Indians of Mendocino County California,1980

High-Quality Giclée Print: $45, plus shipping and handling. Measures 6 x 11 inches (4.5" x 9.5" print, plus .75" white border).