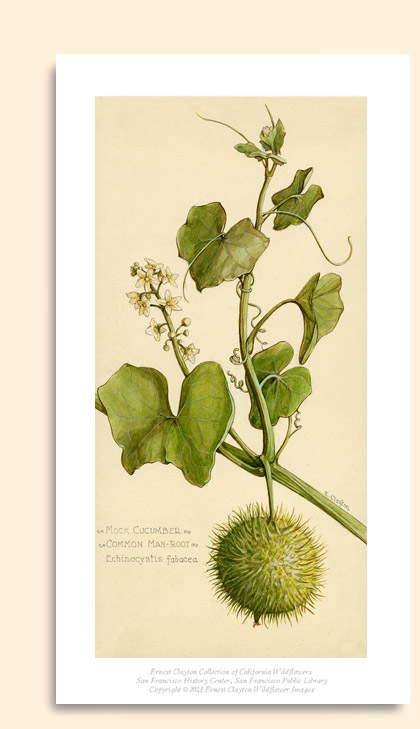 Mock Cucumber
(Echinocyatis fabacea)

This graceful vine has an odd, prickly fruit and many names and uses. Its very large tuber gives one of its common names, Man Root. Also called Marah, all parts of the plant are intensely bitter. Botanist V.K. Chesnut, in his collecting trips through Mendocino County in 1892 and 1897 for the United States Department of Agriculture, found the plant reportedly was used for suicide or euthanasia of the elderly, as well as to treat venereal disease and rheumatic pain.
— Eugenia Herr, 2015
High-Quality Giclée Print: $45, plus shipping and handling. Measures 6 x 11 inches (4.5" x 9.5" print, plus .75" white border).