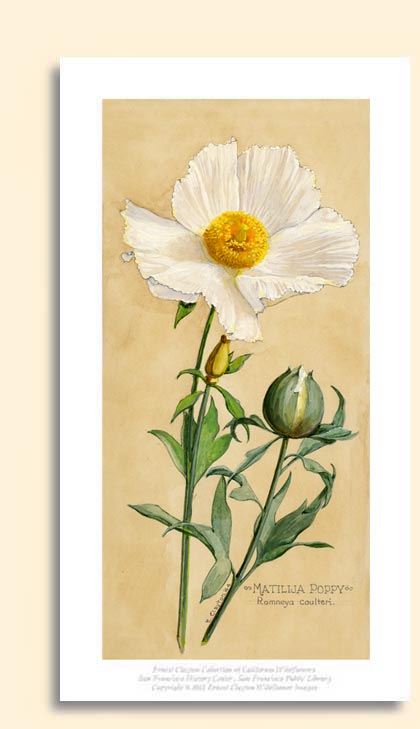 Matilija Poppy
(Romneya coulteri)



"The Matilija poppy must be conceded the queen of all our flowers. It is not a plant for small gardens, but the fitting adornment of a large park, where it can have space and light and air to rear its imperial stems and shake out its great diaphanous flowers. It is justly far-famed, and by English gardeners, who now grow it successfully, it is regarded as a priceless treasure, and people go from many miles around to see it when it blooms."

—Mary Elizabeth Parsons, The Wildflowers of California, 1897

High-Quality Giclée Print: $45, plus shipping and handling. Measures 6 x 11 inches (4.5" x 9.5" print, plus .75" white border).