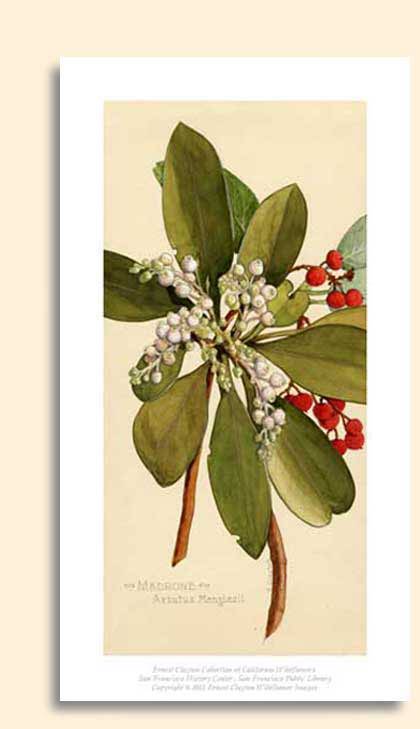 Madrone
"It is thoroughly patrician in all its parts. The leaves which are clustered at the ends of the slender twigs are rich, polished green above, and somewhat paler beneath. In the spring it puts forth great panicles of small, white waxen bells, which call the bees to a sybaritic feast, and in the autumn it spreads a no less inviting repast in its great clusters of fine scarlet berries for the blue pigeons who visit it in large flocks."
—Mary Elizabeth Parsons, The Wildflowers of California, 1897
High-Quality Giclée Print: $45, plus shipping and handling. Measures 6 x 11 inches (4.5" x 9.5" print, plus .75" white border).