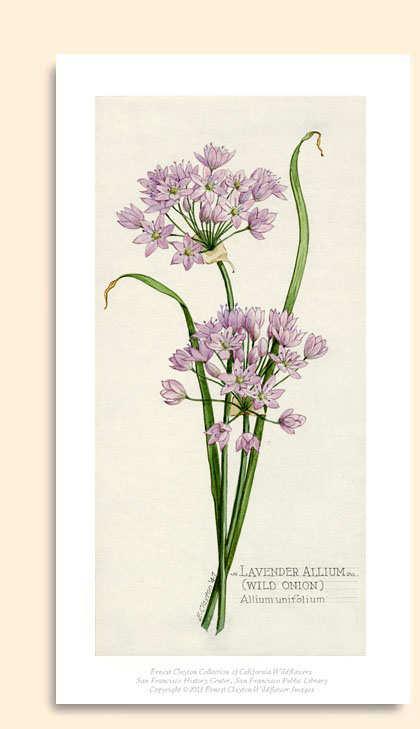 Lavender Allium
(Allium unifolium)

"If you spot tiny, pink or white star shaped flowers blooming in dense umbels on damp, sometimes clay soil in late spring to early summer, you have likely found this delightful perennial…Uncommon in the wild, but is fast becoming a common garden addition…Check your nursery for a supplier. Do not dig in the wild."
— Reny Parker, Wildflowers of Northern California's Wine Country & North Coast Ranges, 2007
High-Quality Giclée Print: $45, plus shipping and handling. Measures 6 x 11 inches (4.5" x 9.5" print, plus .75" white border).