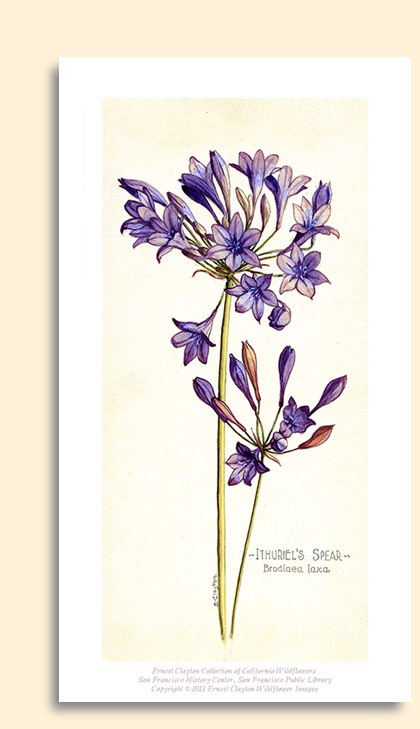 Ithuriel's Spear
(Brodiaea laxa)

Now the powers that be have decreed it will be known as "Common Triteleia". What a come-down for the deputy of the angel Gabriel, from whose fingers fell brilliant blue gems as he unmasked Satan in the Garden of Eden! Marjory Schmidt (Growing California Native Plants) suggests planting corms in closely spaced blocks in a sunny place, with lean soil, interplanted with bulbs of other species or other low perennials, or winter or spring-blooming annuals."
— Eugenia Herr, 2015
High-Quality Giclée Print: $45, plus shipping and handling. Measures 6 x 11 inches (4.5" x 9.5" print, plus .75" white border).