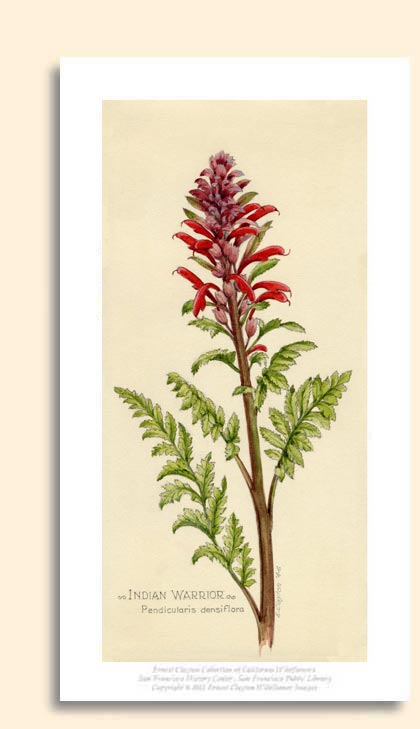 Indian Warrior
(Pedicularis densiflora)



"These blossoms, which come early in the season…often stand in little companies in openings among the trees, and the rays of the afternoon sun slanting in upon them brighten and vivify them into a rich, warm claret-color. The leaves, finely dissected, like certain fern-fronds, are often of a bronze tone, which harmonizes finely with the flowers."

—Mary Elizabeth Parsons, The Wildflowers of California, 1897

High-Quality Giclée Print: $45, plus shipping and handling. Measures 6 x 11 inches (4.5" x 9.5" print, plus .75" white border).