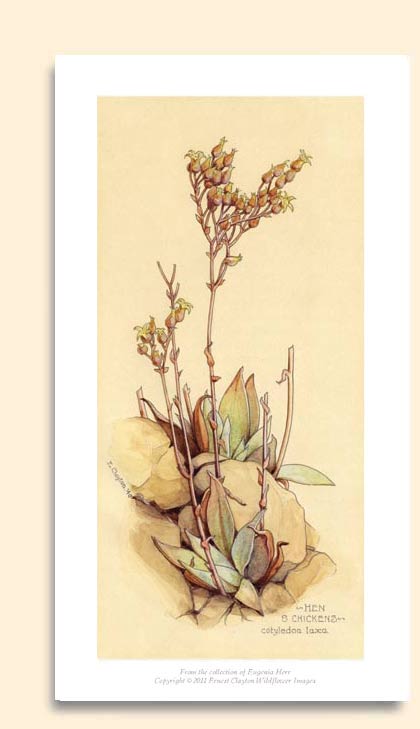 Hen and Chickens
(Dudleya sp)

"These plants are familiar to most of us, as some of the species are extensively cultivated in our gardens as border plants… Owing to their habit of producing a circle of young plants around the parent, they are commonly called 'hen-and-chickens'. We have several native species…which are usually found upon warm, rocky hill-slopes, or upon rocks near the sea. D. Sheldoni is a beautiful form, with pointed ovate leaves of a light glaucous green, often tinged with pink. Its flowers are yellow"
—Mary Elizabeth Parsons, The Wildflowers of California, 1897
High-Quality Giclée Print: $45, plus shipping and handling. Measures 6 x 11 inches (4.5" x 9.5" print, plus .75" white border).