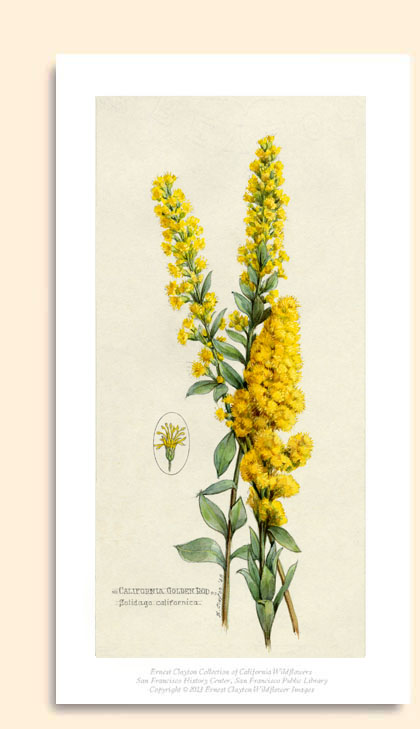 California Goldenrod
(Solidago Californica)



"Just the sound of the name makes some want to sneeze, but the tall stem of this native is said to be a healer of wounds. This common perennial's tall, stout stem has numerous yellow rayed flower heads atop it in a spike like, terminal cluster. The leaf is broad oblong to elliptical. You can find California Goldenrod in forest openings, clearings and fields. July–Oct."


—Reny Parker, Wildflowers of Northern California's Wine Country & North Coast Ranges, 2007

High-Quality Giclée Print: $45, plus shipping and handling. Measures 6 x 11 inches (4.5" x 9.5" print, plus .75" white border).