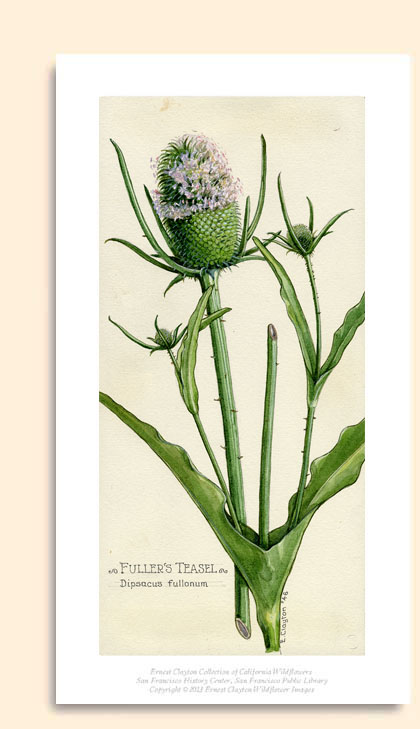 Fuller's Teasel
(Dipsacus fullonum)

Non-native, listed as moderately invasive, originally from wherever sheep were raised for fiber and fabric production. The stiff bristled flower is the original human tool for carding wool and raising the nap on finished products. How and when it got to North America may have been through seeds riding on the backs of Spanish sheep, or just as logically, escaped from the cottage gardens of hand-weaving settlers of the Atlantic states.
— Eugenia Herr, 2015
High-Quality Giclée Print: $45, plus shipping and handling. Measures 6 x 11 inches (4.5" x 9.5" print, plus .75" white border).