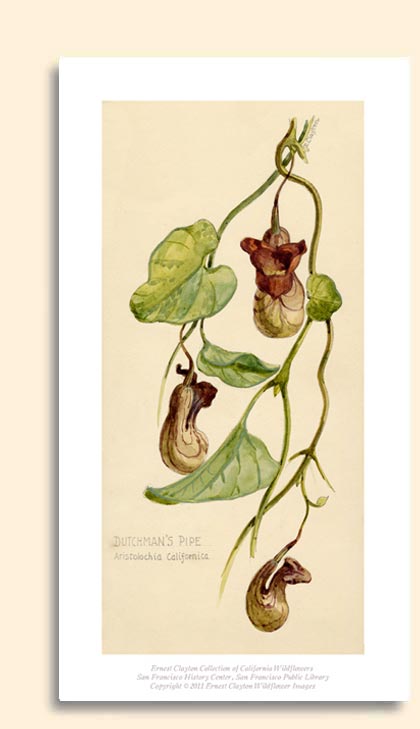 Dutch Man's Pipe
(Aristolochia californica)



"This odd flower is found rather sparingly in our middle Coast Ranges…and in some parts of the Sierra foothills, reaching even to the Yosemite. As it flowers before the large leaves come out, and the blossoms are much like dead leaves in color, it requires keen eyes to find it.…Before the flowers are fully open, the buds resemble ugly little brown ducks hanging from the vine."

—Mary Elizabeth Parsons, The Wildflowers of California, 1897

High-Quality Giclée Print: $45, plus shipping and handling. Measures 6 x 11 inches (4.5" x 9.5" print, plus .75" white border).