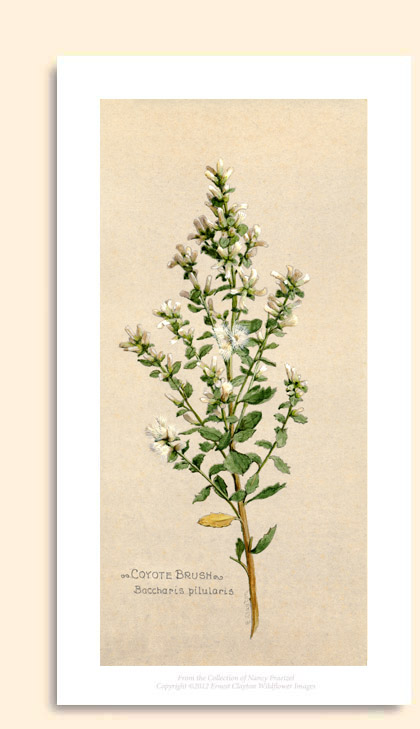 Coyote Brush
(Baccharis pilularis)



"In the fall, the dark-green foliage…is relieved by its abundant small white flower-clusters. The flowers of the male shrub are never very beautiful, being usually of a yellowish or dirty white, indeed so little resembling the other as to appear like a separate species. But when the white silk down of the female shrub is fully expanded, its boughs are laden as with drifted snow."


—Mary Elizabeth Parsons, The Wildflowers of California, 1897

High-Quality Giclée Print: $45, plus shipping and handling. Measures 6 x 11 inches (4.5" x 9.5" print, plus .75" white border).