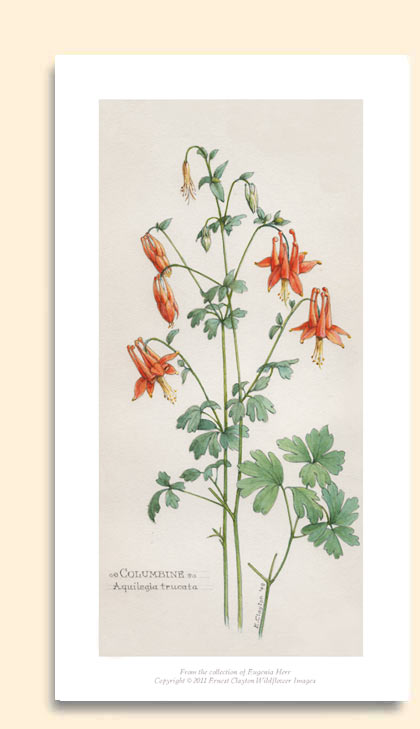 Columbine
(Aquilegia formosa)

"To enjoy the exquisite airy beauty of this lovely flower, we must seek it in its own haunts—for there is a touch of wildness in its nature that will not be subdued; nor will it to being handled or ruthlessly transported from its own sylvan retreat. Fringing the stream, peering over the bank, as if to see its own loveliness reflected there, or hiding in the greenest recesses of the woodland, it is always a welcome blossom…"
—Mary Elizabeth Parsons, The Wildflowers of California, 1897
High-Quality Giclée Print: $45, plus shipping and handling. Measures 6 x 11 inches (4.5" x 9.5" print, plus .75" white border).