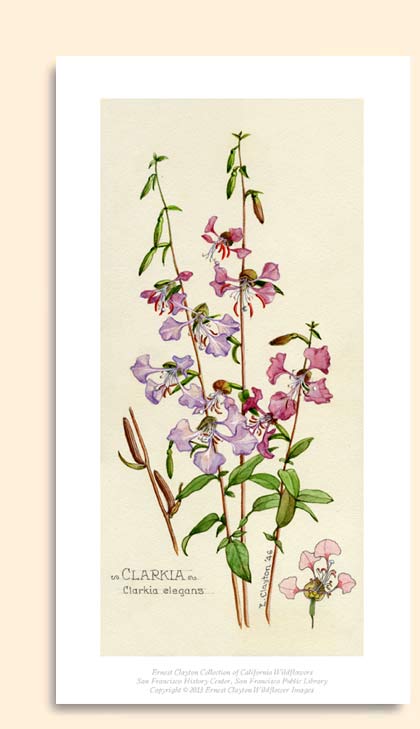 Clarkia
(Clarkia elegans)



"Clarkias (for Capt. Wm. Clark of the Lewis and Clark Expedition) are well-known in gardens. A huge series of cultivars has been developed by hybridization, in which Elegant Clarkia has figured importantly. In late spring drying slopes are brightened by the oddly colored, spidery blossoms of this Clarkia. Its nutritious seeds were used by Indians to make pinole."

—Helen K. Sharsmith, Spring Wildflowers of the San Francisco Bay Region, 1965

High-Quality Giclée Print: $45, plus shipping and handling. Measures 6 x 11 inches (4.5" x 9.5" print, plus .75" white border).