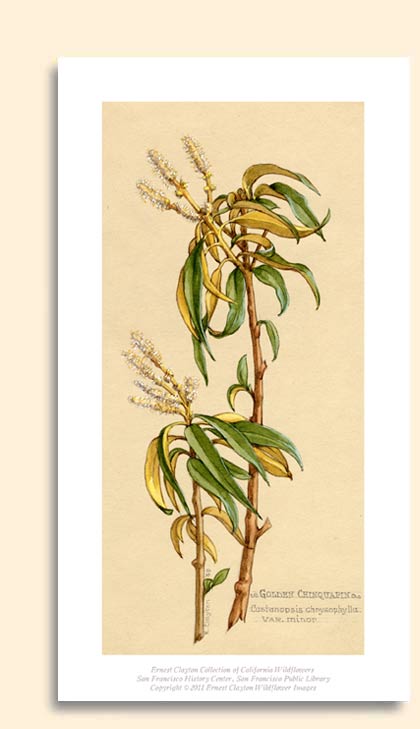 Golden Chinquapin
(Castanopsis chrysophylla)

Whether in flower or adorned only by its waxy leaves of deep green, reversing in each breeze to deeper yellow, the Chinquapin is in all seasons appropriately named golden. Rare now, the trees may be found on the north slope of ridges, singly or in small groves. Mature trees used to be seen growing to 150 feet or more, with trunks of up to five feet in diameter. When the sun catches the flower spikes, pale creamy gold in color, they illuminate the conical tree like Christmas lights.

High-Quality Giclée Print: $45, plus shipping and handling. Measures 6 x 11 inches (4.5" x 9.5" print, plus .75" white border).