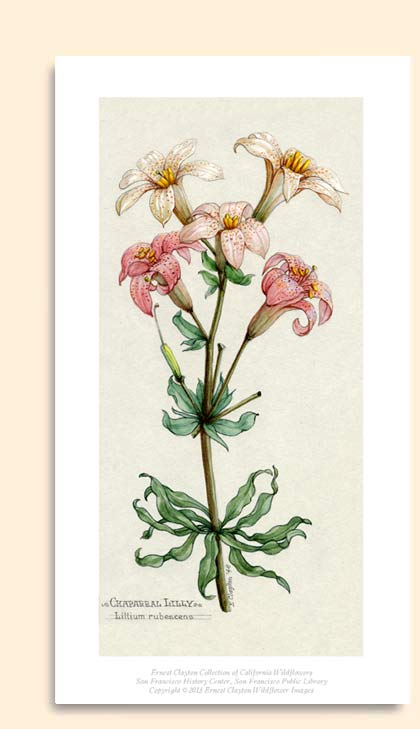 Chaparral Lily
(Lilium rubescens)



This is the most charming of all our California lilies and it is said to be the most fragrant of any in the world. It sends up a noble shaft, sometimes seven feet high…and often bears at the summit as many as twenty-five of the beautiful flowers. The favorite haunts of this lily are high and inaccessible ridges, among the chaparral, or under the live-oak or redwood. Comparatively few people know of its existence, though living within a few miles of it, because they rarely ever visit these out-of-the-way fastnesses…

—Mary Elizabeth Parsons, The Wildflowers of California, 1897

High-Quality Giclée Print: $45, plus shipping and handling. Measures 6 x 11 inches (4.5" x 9.5" print, plus .75" white border).