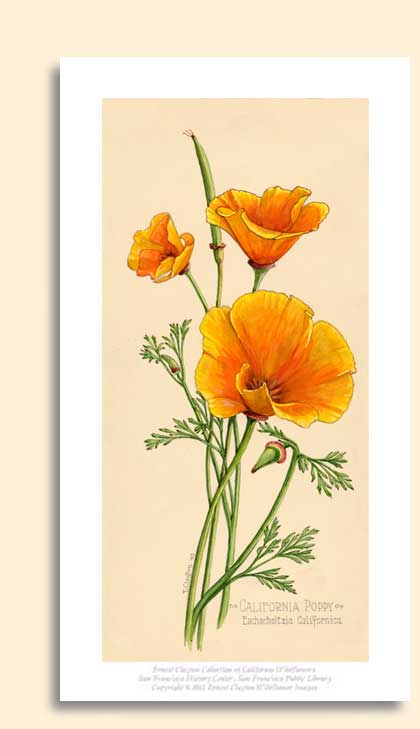 California Poppy
(Eschscholzia californica)

"It is difficult to exaggerate the charms of this wonderful flower. When reproduced in countless millions, its brilliant blossoms fairly cover the earth; and far away upon distant mountain-slopes, bright patches of red-gold denote that league after league of it lies open to the sun."
—Mary Elizabeth Parsons, The Wildflowers of California, 1897
High-Quality Giclée Print: $45, plus shipping and handling. Measures 6 x 11 inches (4.5" x 9.5" print, plus .75" white border).