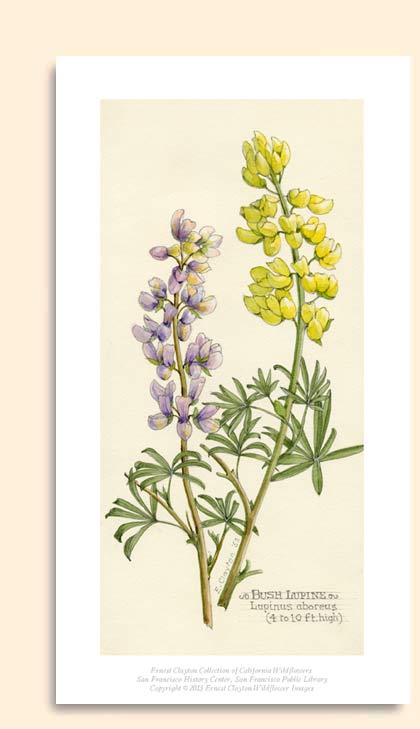 Bush Lupine
(Lupinus arboreus)



"The large yellow lupine is a common plant upon our windswept mesas, growing in sandy soil. Its shrubby form, somewhat silvery foliage, and large canary-colored, very fragrant flowers make it always a conspicuous and beautiful plant. This species [has] been found very useful in anchoring the shifting sands of the dunes near San Francisco. In a single year the Lupines covered the sands with a dense growth. Thus was the way prepared for one of the most beautiful of pleasure-grounds—Golden Gate Park of San Francisco…"

—Mary Elizabeth Parsons, The Wildflowers of California 1897

High-Quality Giclée Print: $45, plus shipping and handling. Measures 6 x 11 inches (4.5" x 9.5" print, plus .75" white border).