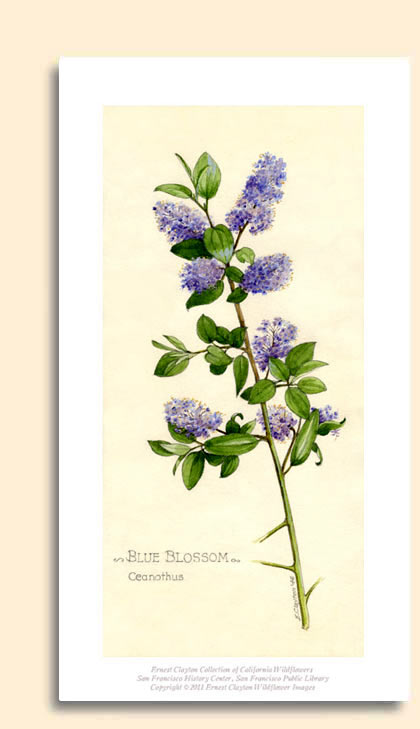 Blue Blossom
(Ceanothus thyrsiflorus)

"In the spring our chaparral-covered slopes begin to take on a bluish tinge, like the misty smoke of distant camp-fires, for which the blossoms of the California lilac are responsible. This is a graceful evergreen shrub, with rich, shining leaves, among which the abundant feathery clusters of tiny blue flowers find a charming setting. The blossoms are delicately fragrant, filling the cool air with perfume."
—Mary Elizabeth Parsons, The Wildflowers of California, 1897
High-Quality Giclée Print: $45, plus shipping and handling. Measures 6 x 11 inches (4.5" x 9.5" print, plus .75" white border).