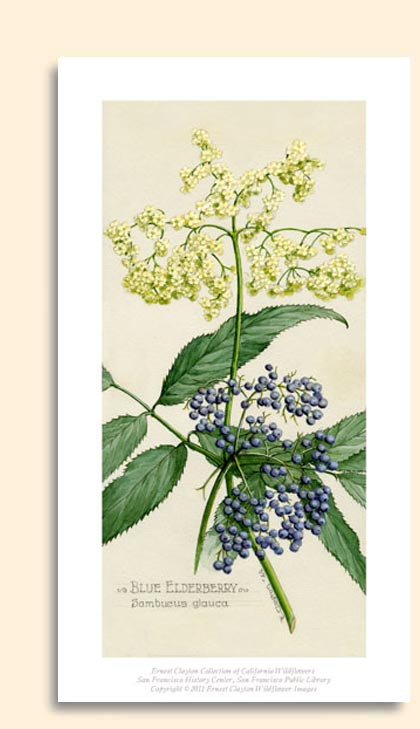 Blue Elderberry
(Sambucus nigra)

"…Its flower-clusters, made up of myriads of tiny cream-white blossoms, make a showy but delicate and lacelike mat, while its berries are beautiful and inviting. The bears are especially appreciative of these, and we have sometimes seen their footprints leading along a lonely mountain road to the elder-berry bushes. The fruit is prized by our housewives for pies and preserves and would doubtless make as good wine as that of the Eastern species."
—Mary Elizabeth Parsons, The Wildflowers of California, 1897
High-Quality Giclée Print: $45, plus shipping and handling. Measures 6 x 11 inches (4.5" x 9.5" print, plus .75" white border).