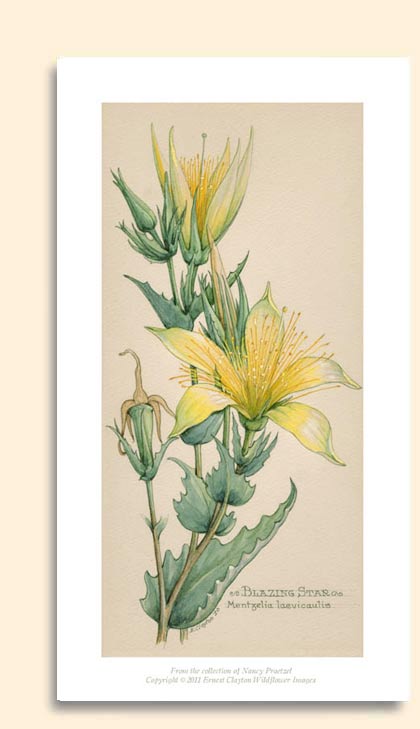 Blazing Star
(Mentzelia laevicaulis)

"After most other flowers have departed, the magnificent blossoms of the mentzelia come forth. It seems as though they had waited for the firmament to be clear of other stars before bursting upon the sight. They are of tall and spreading habit, and are often found in the dry beds of streams where their flowers open in the daytime..."
—Mary Elizabeth Parsons, The Wildflowers of California, 1897

High-Quality Giclée Print: $45, plus shipping and handling. Measures 6 x 11 inches (4.5" x 9.5" print, plus .75" white border).