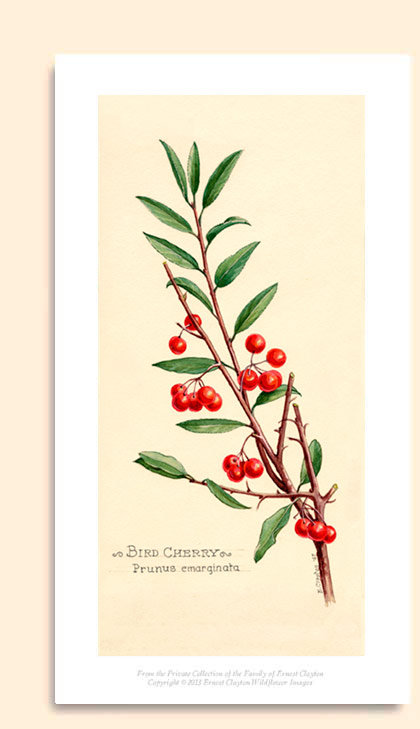 Bird (or Bitter) Cherry
(Prunus emarginata)

"The bitter cherry is a slender, upright tree… The bark is smooth, reddish in young trees, becoming gray with age. The blossoms, which appear with the leaves in April, are borne in loose, few-flowered corymbs… The fruit is small—about the size of a pea—and is red, and exceedingly bitter. The local names of bitter cherry, and quinine cherry refer to this quality of the fruit."
—Leslie L. Haskin, Wild Flowers of the Pacific Coast, 1934
High-Quality Giclée Print: $45, plus shipping and handling. Measures 6 x 11 inches (4.5" x 9.5" print, plus .75" white border).