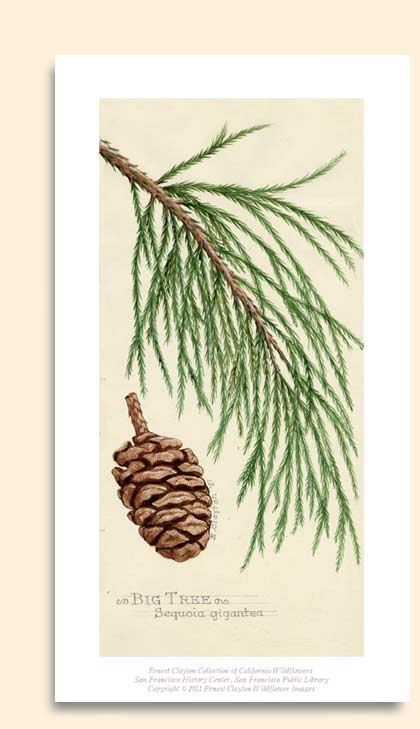 Big Tree Sequoia
(Sequoiadendron giganteum)

"This Giant is found chiefly in isolated groves from 4,500 to 8,000 feet. More massive than its coastal cousin, its leaves are small and awl like and thickly clothe the branchlets all around, reminding one of a cypress. Its cones are larger than those of the Redwood, being about the size of a hen's egg. The term "Big Tree" is by long usage sanctified to the Sierran species. "Redwood" is found only in the Coast Ranges, Big Tree only in the Sierra Nevada."
—Willis Linn Jepson, from a Save-the-Redwoods League article, 1934

High-Quality Giclée Print: $45, plus shipping and handling. Measures 6 x 11 inches (4.5" x 9.5" print, plus .75" white border).