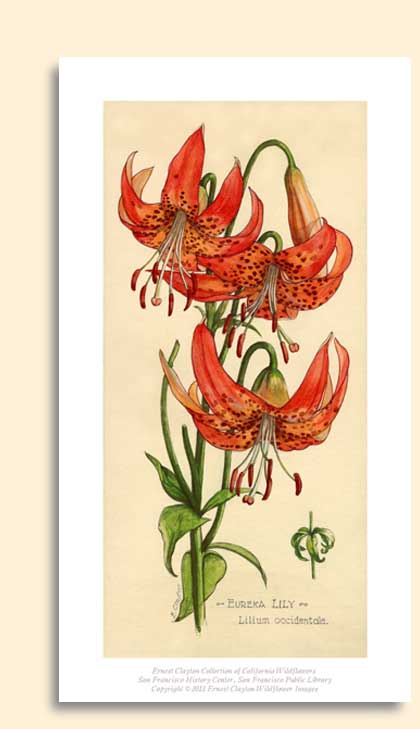 Eureka Lily
(Lilium occidentale)



"Most of us have been familiar with these spotted beauties from our childhood, with their delicately swinging anthers, full of cinnamon-colored pollen. A friend writing us from near Mt. Shasta, one July, said 'I wish you could have seen the grove of tiger-lilies we saw near the place where we rested and lunched. They sprang from a velvet bed of mosses and ferns, under the shadow of a great rock....Upon one plant we counted twenty-five buds and blossoms'..."

—Mary Elizabeth Parsons, The Wildflowers of California, 1897

High-Quality Giclée Print: $45, plus shipping and handling. Measures 6 x 11 inches (4.5" x 9.5" print, plus .75" white border).