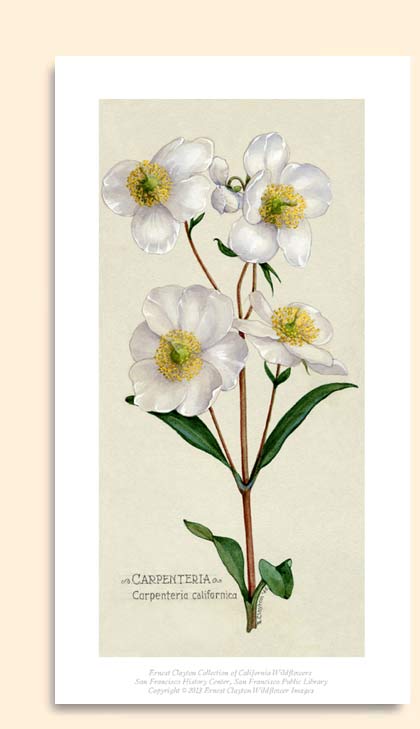 Carpenteria
(Carpenteria californica)



"Bush anemone is a rare shrub in the wild, but with assured survival because of its exceptional ornamental qualities. It is a dense, unevenly shaped shrub with handsome, polished, deep green, narrowly ovate leaves all year. This alone recommends it as an informal hedge or foundation shrub. The best feature, however, is the striking large white flowers, filled with yellow stamens and looking for all the world like single camellias. Flowers continue for some time in late spring; close up they exude an odd, sweet scent"

—Glen Keator, Native Shrubs of California, 1994

High-Quality Giclée Print: $45, plus shipping and handling. Measures 6 x 11 inches (4.5" x 9.5" print, plus .75" white border).