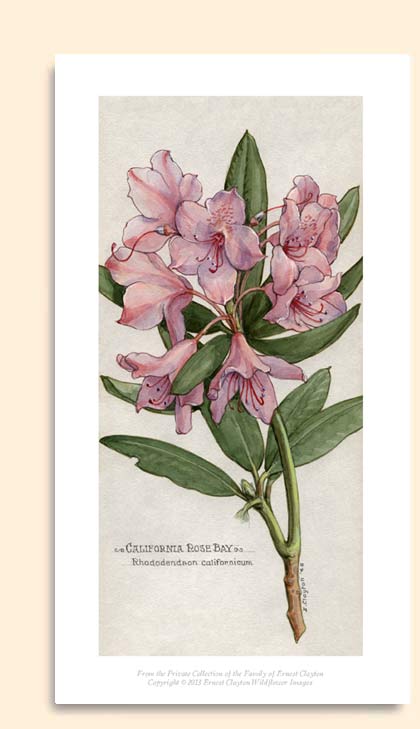 California Rose Bay
(Rhododendron macrophyllum)



"From British Columbia to California our coast line takes on a rosy blush in spring from the abundance of its blossoms. The annual pilgrimage from our cities to the coast or mountains to view its flowers is so great that the railroads are at times forced to put on special trains for the accommodation of those who wish to go—a spring fete organized and promoted by nature herself. The beauty of a single spray of rhododendron makes you catch your breath in delight…"

—Leslie L. Haskins, Wild Flowers of the Pacific Coast, 1934

High-Quality Giclée Print: $45, plus shipping and handling. Measures 6 x 11 inches (4.5" x 9.5" print, plus .75" white border).