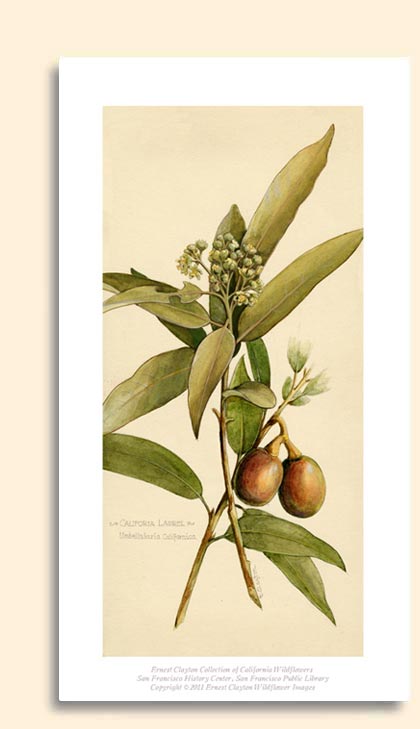 California Laurel
(Umbellularia californica)

"Early in February we usually have some of our loveliest days. Life is then pulsing and throbbing everywhere at full tide. The clear sunshine, the murmur of streams, the odor of the freshly turned sod, the caroling of larks—all are eloquent of the springtime. The whole air is filled with a strange, spicy fragrance, which makes it a delight to breathe. The California Laurel is shaking out a delicious penetrating odor from its countless blossoms."
—Mary Elizabeth Parsons, The Wildflowers of California, 1897
High-Quality Giclée Print: $45, plus shipping and handling. Measures 6 x 11 inches (4.5" x 9.5" print, plus .75" white border).